Jams World Releases 2019 Women's Swimsuit Collection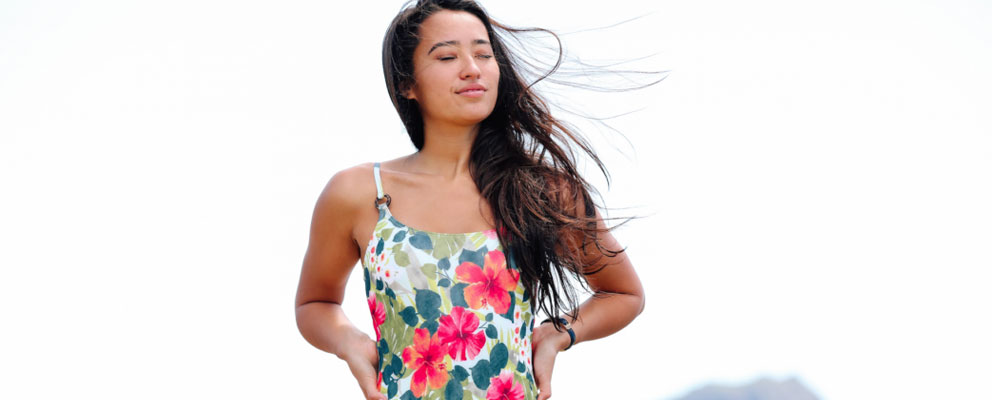 Jams World, the multi-generational, Hawaii clothing company, releases their 2019 Jams World Women's Swimsuit Collection. This collection features the company's limited edition artwork on several swimsuit styles. From paintbrush and canvas to colorful pieces of wearable artwork, Jams World takes you to the beach with their new women's swimsuit collection.
Designers spent hours carefully selecting the names for each of the new styles making sure the names truly represented not only the artwork that would be featured on the styles, but the look and feel of each piece as it is worn. Alamea "precious" long sleeve rash guard, Lea "Mythical Goddess" Bikini Top and Lea Coconut Link Bottom, Leilani "Child of Heaven" Bikini Top and Leilani sweetheart Bottom, Kaila "Style" Bikini Top, and Lilo "Generous" Bikini bottom, Alana "Awakening" one piece swimsuit and Kai "Ocean" Women's Board short. All pieces in this collection are made in the USA.
You can find the Jams World 2019 Swimsuit Collection at the Surf Line Hawaii store in the International Market Place in Waikiki, Jams World Ala Moana Center, Ko olina Center, Keauhou Shopping Center, Kings' Shops Waikoloa, and Shops at Mauna Lani. All pieces in this collection are made in the USA.
Jams World
92-1047 Olani Street, #1-104/105, Kapolei, HI 96707
Call: (808) 678-9955
Website: jamsworld.com