The Best Mai Tais in Honolulu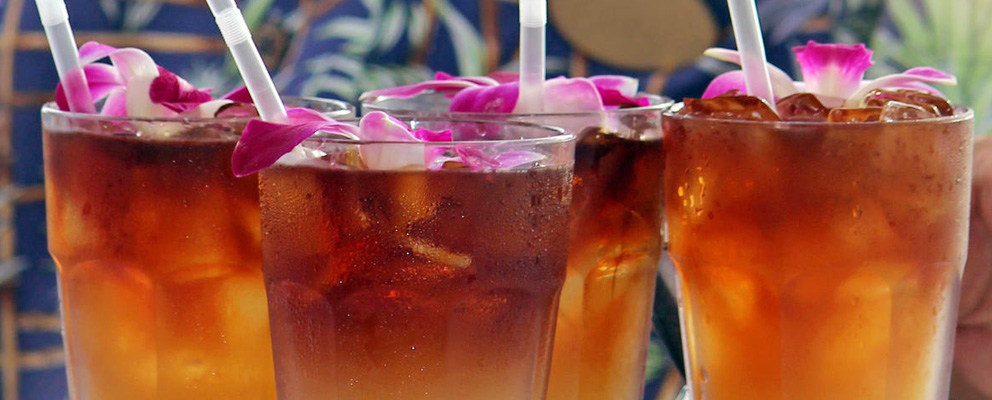 If you don't have at least one mai tai while you're in Hawaii, it's like you weren't in Hawaii. Here are the capital city's best of the best.
While it remains a debate as to where the mai tai was first introduced--Don the Beachcomber or Trader Vic's--there's no disputing where this iconic rum-forward drink is most embraced: Hawaii. And Honolulu, Oahu's fashion-forward city, holds some of the very best of the best among its old- and new-school bars. Find your bliss (and pineapple topper) on this thatch-roof bar crawl.
Monkeypod Mai Tai, $12.50
A honey-lilikoi foam topper, made with fresh fruit purée and egg whites, is what makes this elevated mai tai stand out in a crowded and competitive field. Served at Moku Kitchen in Honolulu as well as Monkeypod Kitchen in Ko Olina on Oahu's west side, the cocktail also showcases locally sourced ingredients, like Maui's Old Lahaina rum and mac nut orgeat.

Monkeypod Kitchen by Merriman
92-1048 Olani Street #4107, Kapolei, HI 96707
Call: (808) 380-4086
Website: monkeypodkitchen.com